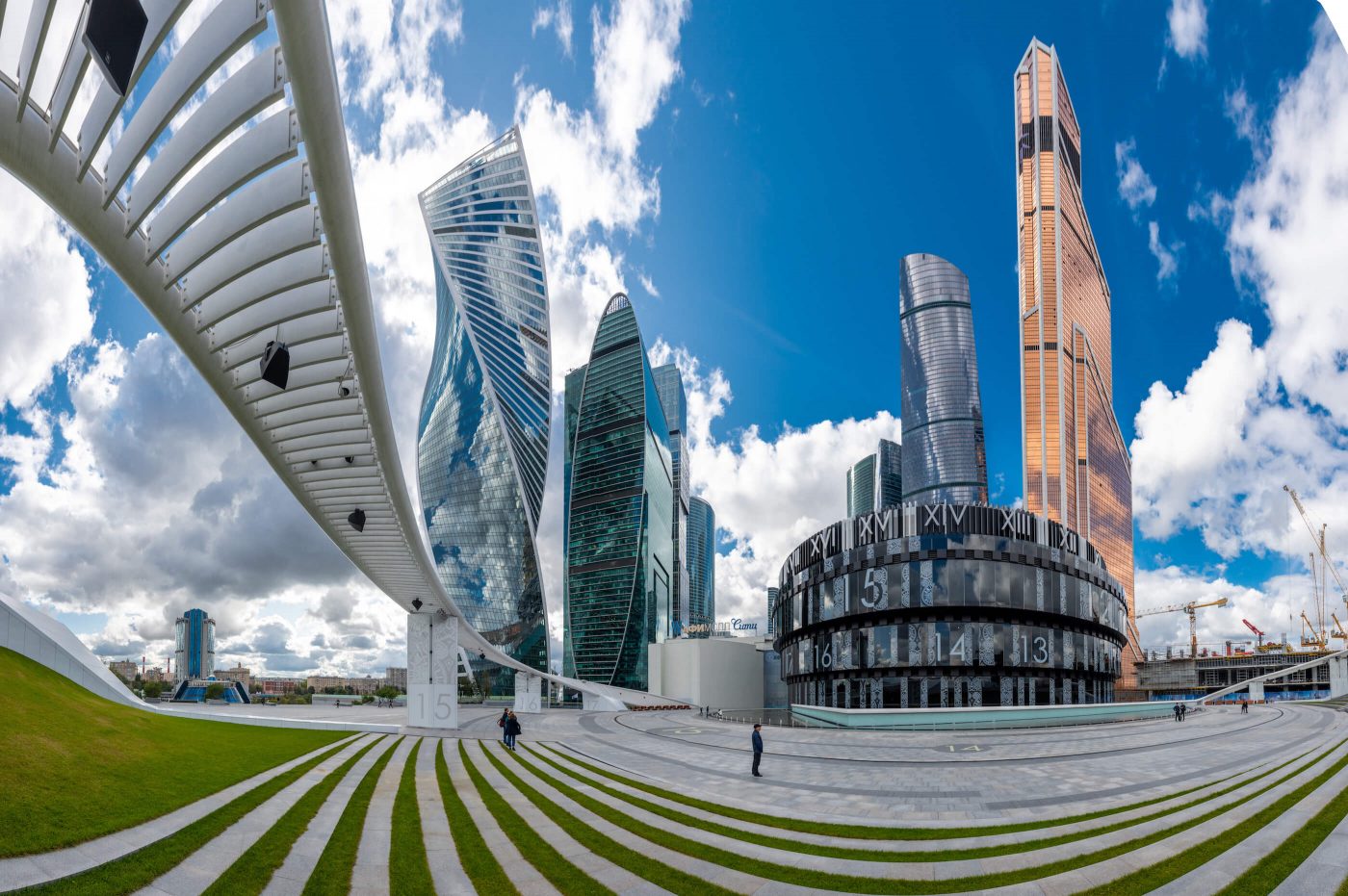 The City Square
Moscow, Russia
Client
"Center-City"
Project stages
Urban planning
Design documentation
Working documentation

Status
General Designer
Stage
Completed
Period
2014 — 2019
The City Square at sections 2,3,6 of the Moscow-City International Business Center is located along the axis of the Bagration bridge in front of the Evolution tower and the concert hall.
CONCEPT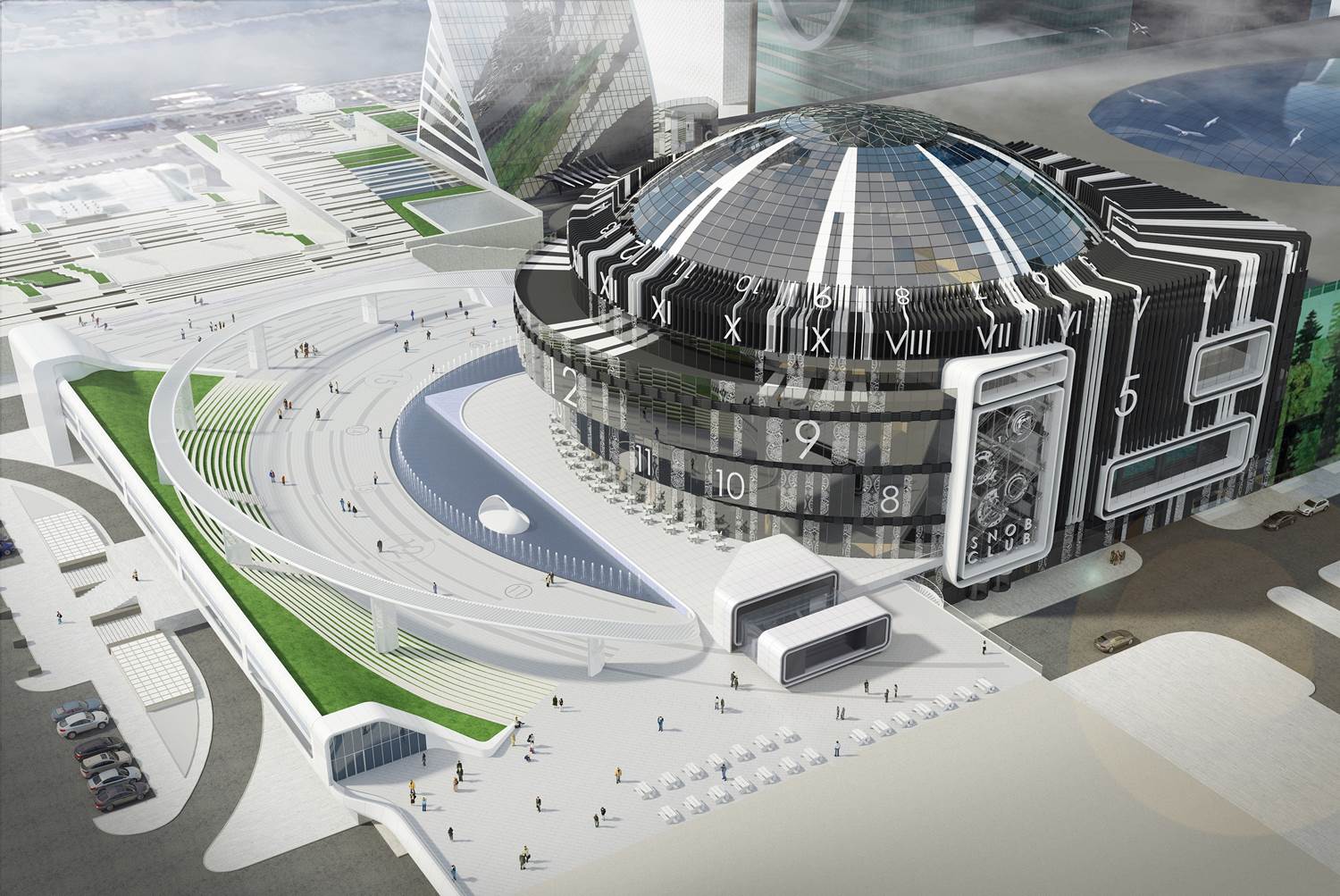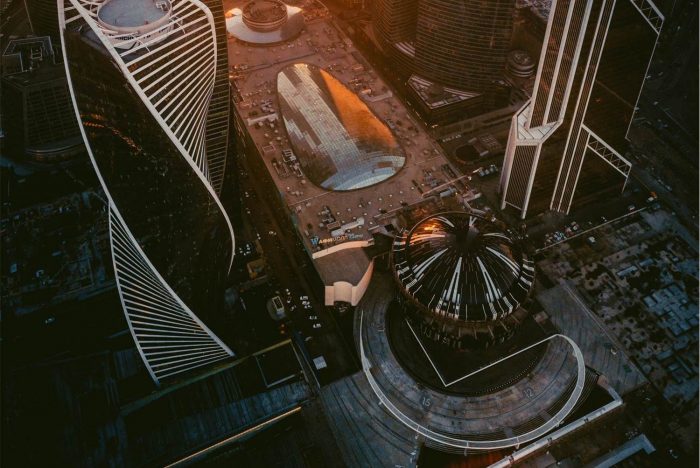 The theme of Time (City's business slogan: "Time is Money") was chosen as the main conceptual idea.
The square is arranged around the building of the cinema and concert complex, whose 64-meter translucent transformable dome is designed like a giant dial, highlighting the current time with the help of a strip of bright light running clockwise.
It is a terraced open urban public space with a total area of about 3 hectares, the upper part of the city square (1.2 ha) stretches around the cylindrical building of the concert hall in the center and is bounded by an amphitheater on the east side.
The city square is designed as a continuation of this dial with an amphitheater and a color music fountain.
The square will become the main public space of Moscow City and its main open area: concerts, shows, exhibitions, theater performances, food festivals, master classes, art objects, a cafe and a summer restaurant will be located here. In winter, you can set up a Christmas tree here and fill the ice rink.
PERGOLA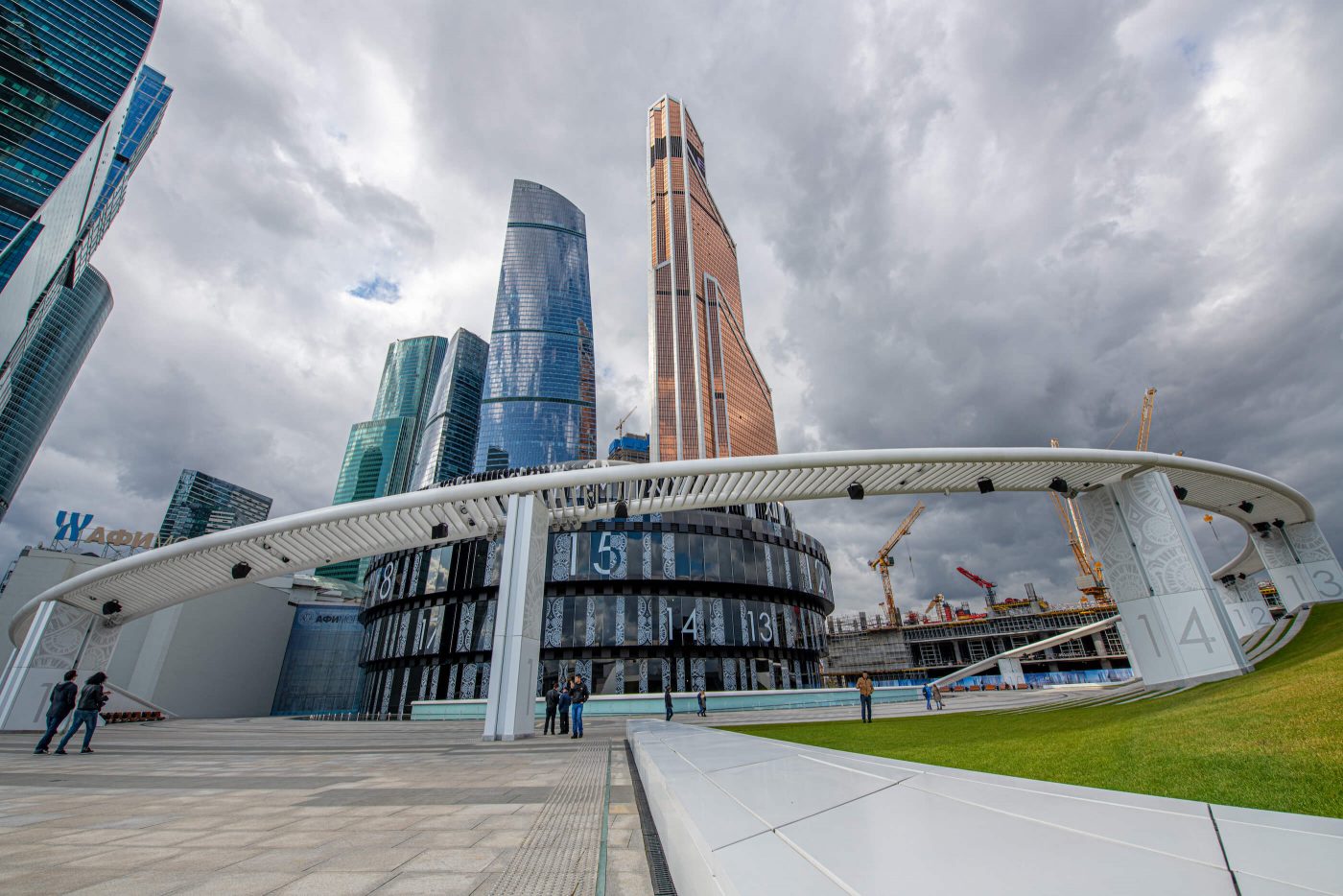 A decorative pergola (a spirally twisted metal structure stylized as a clock spring, with a radius of more than 100 meters and a length of more than 200 meters) frames the City Square along the perimeter of a greened hill with an amphitheater.
The pergola houses the equipment for architectural lighting, artistic lighting and background sound.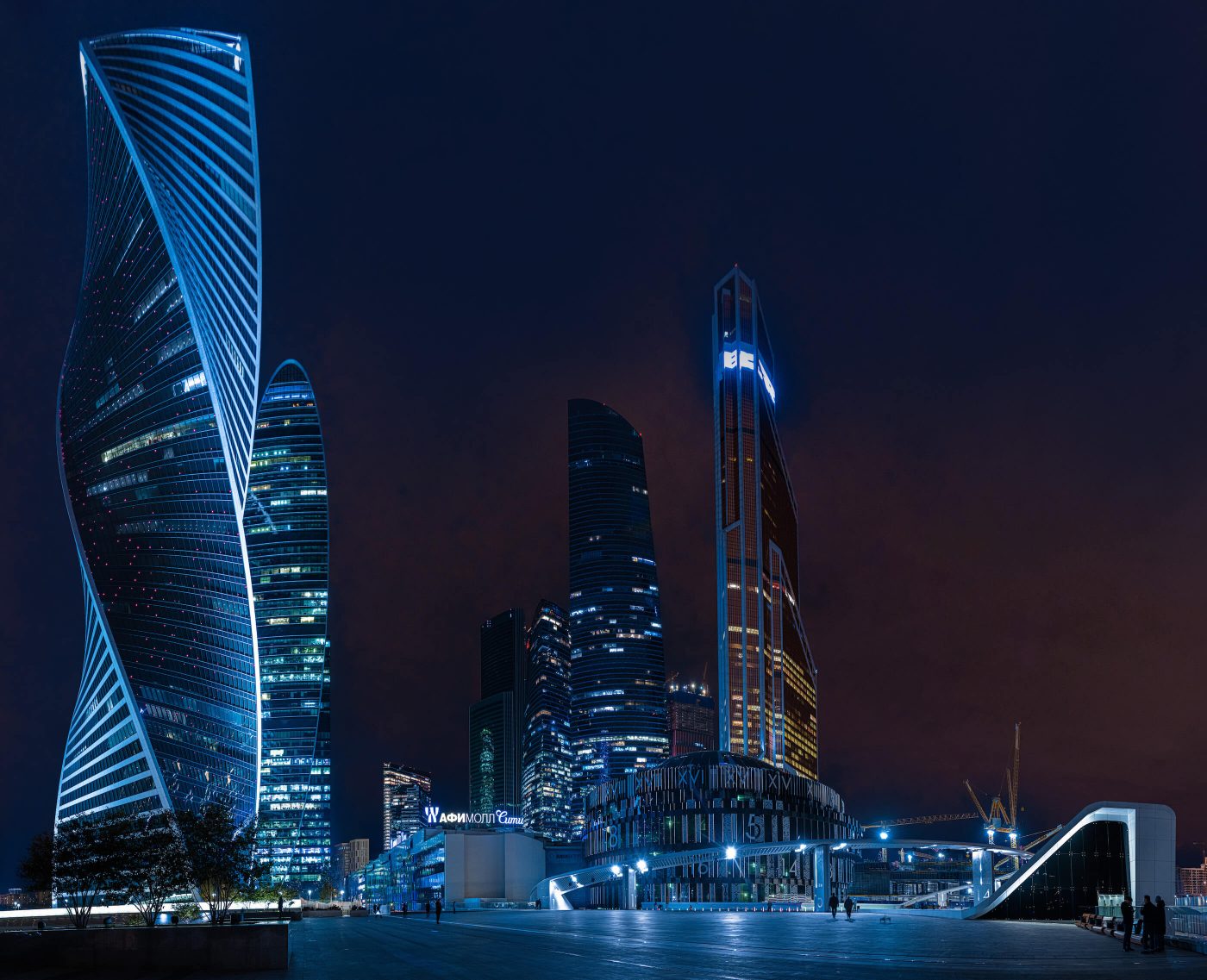 FANTAN SHOW
The work of the color music fountain is synchronized with the movement of the clock. The fountain consists of three parts — Clock, Mirror and Waterfall.
The clock is a giant arc with a radius of more than 100 meters, on which there are 93 jets (timestamp indicators), striking up to three meters in different dynamic modes.
The mirror is a reflective water surface with an area of about 1.3 thousand square meters.
The waterfall is a water discharge line.
The control system for sound and light equipment in the city square allows you to work and solve many artistic and staging tasks in any weather.
The planned format of the light and music show is 365 days a year, with stylized chimes striking every hour in winter and every half hour in summer.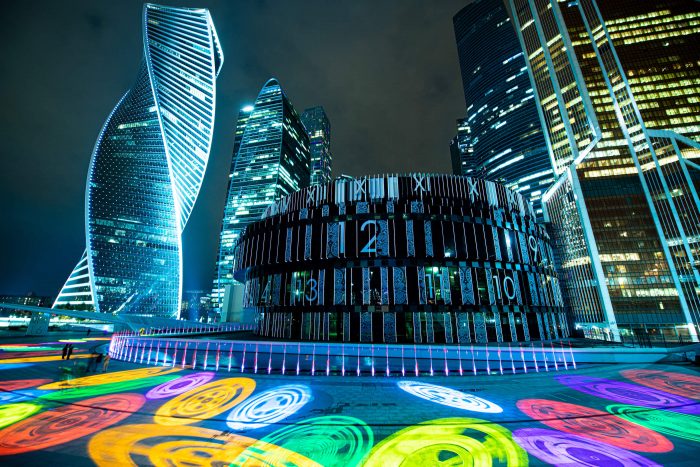 STAGE AND AMPHITHEATER
The chamber stage of the City Square is a unique art platform for classical events and modern formats. An artificial hill-tribune in the form of an amphitheater with seats for spectators and technological premises frames the stage and occupies 645 sq.m.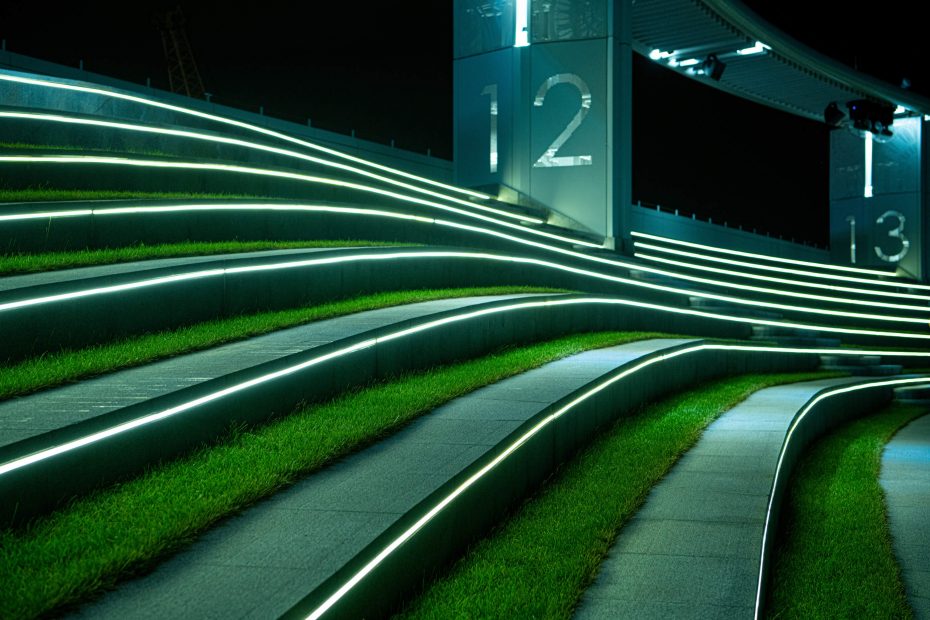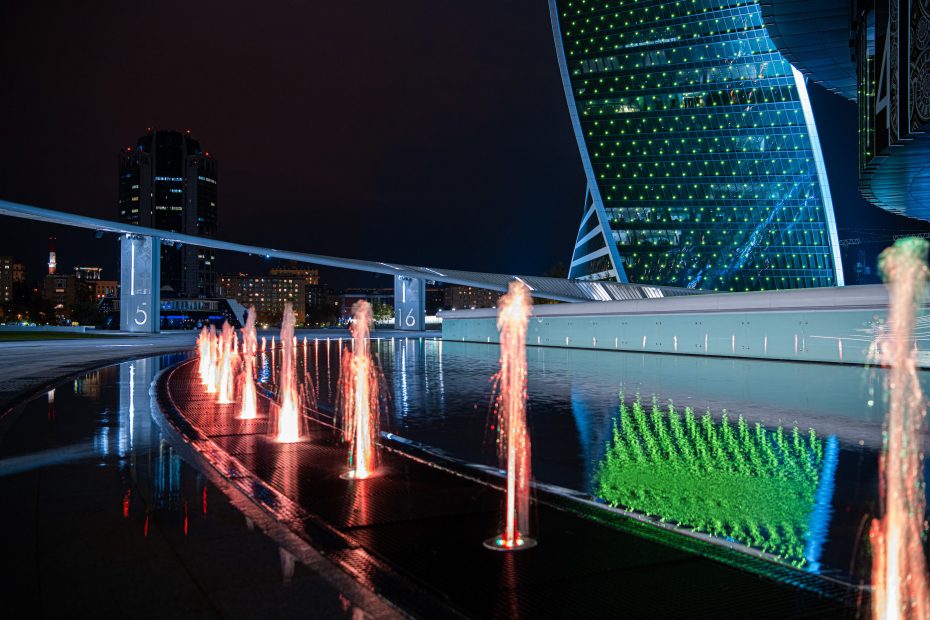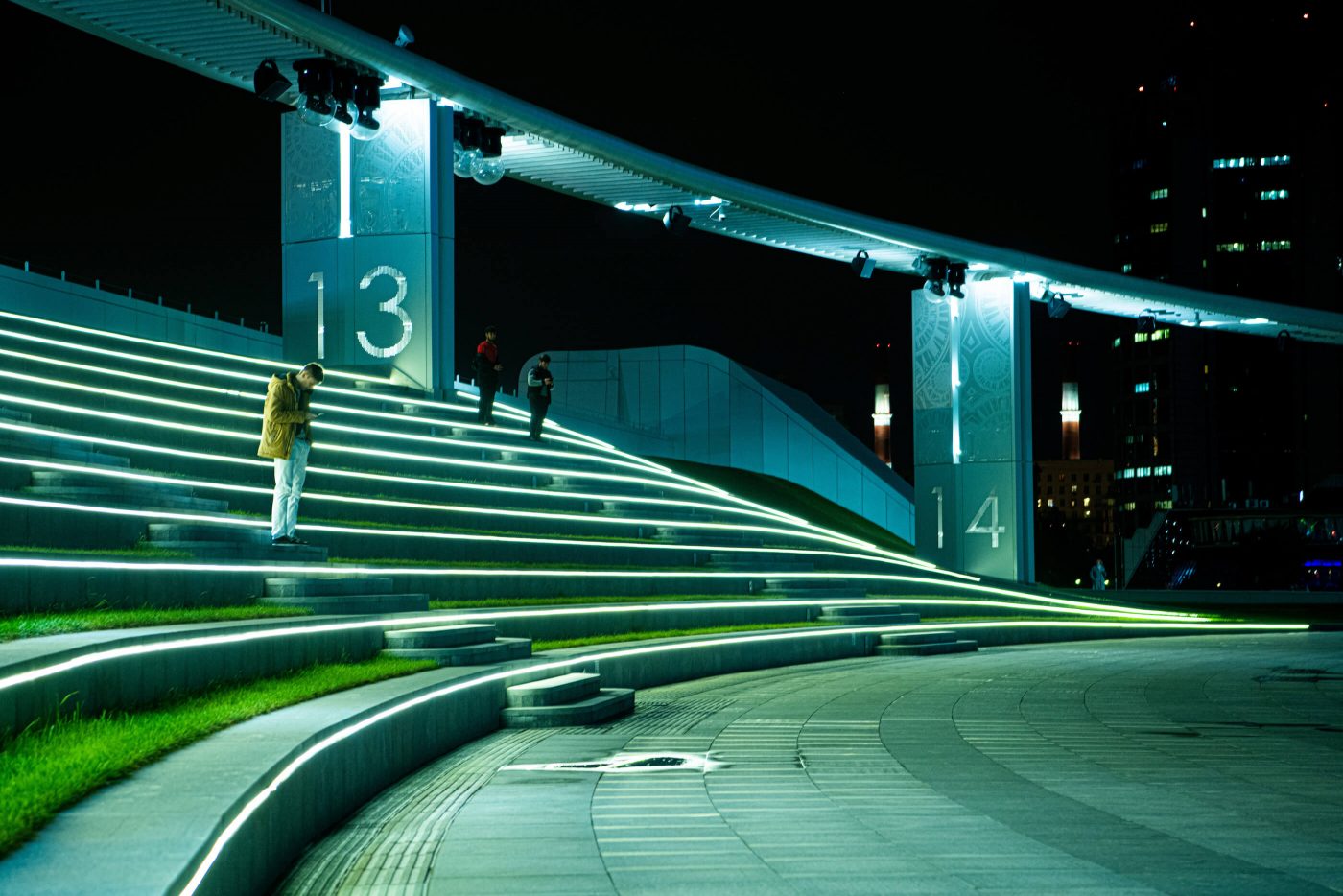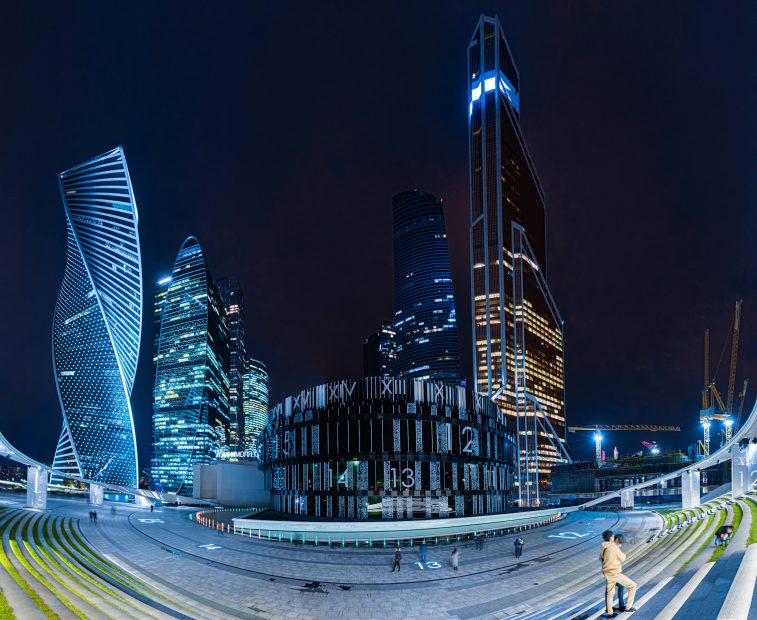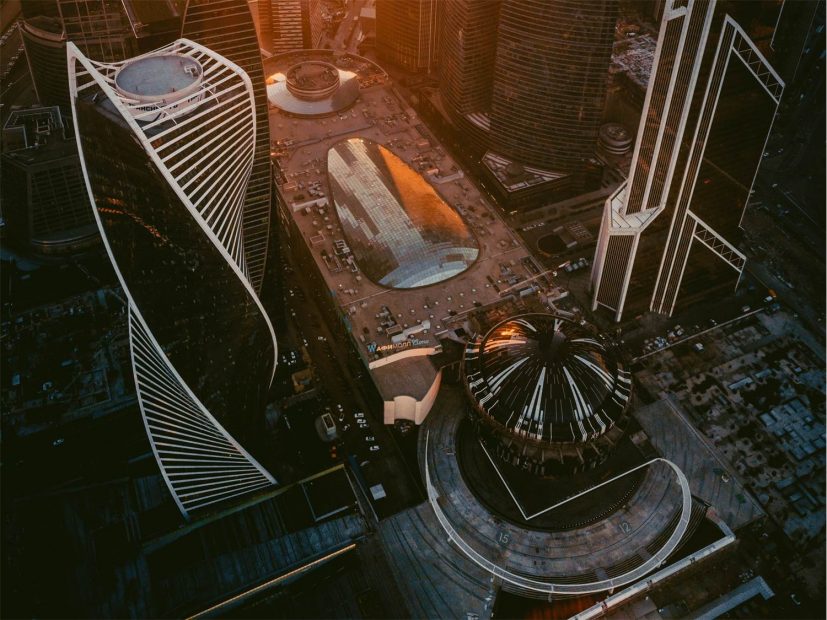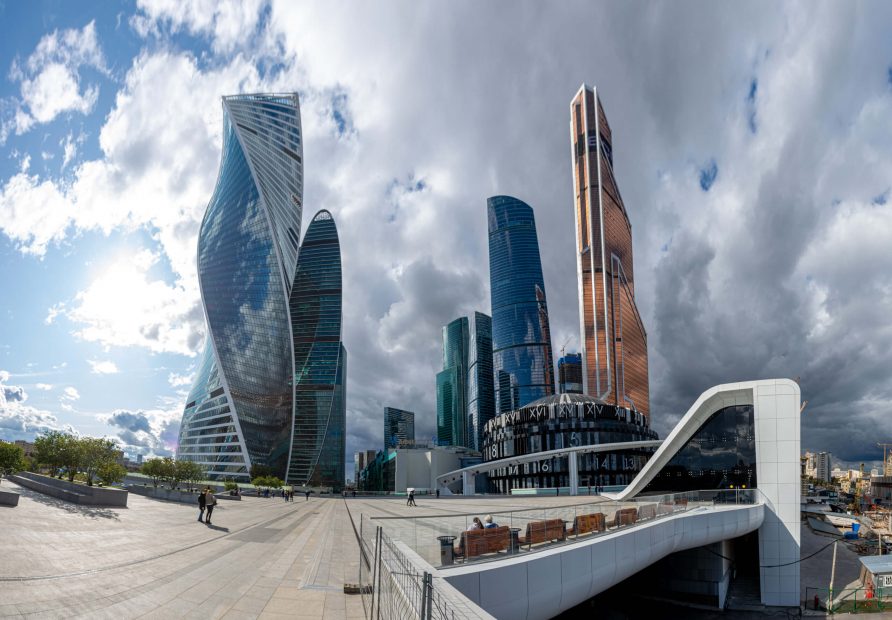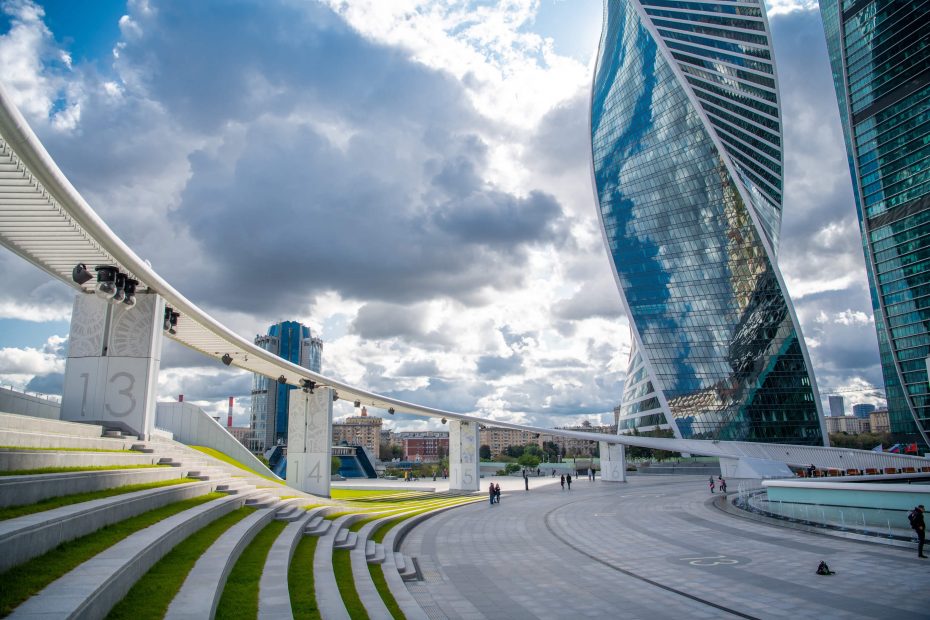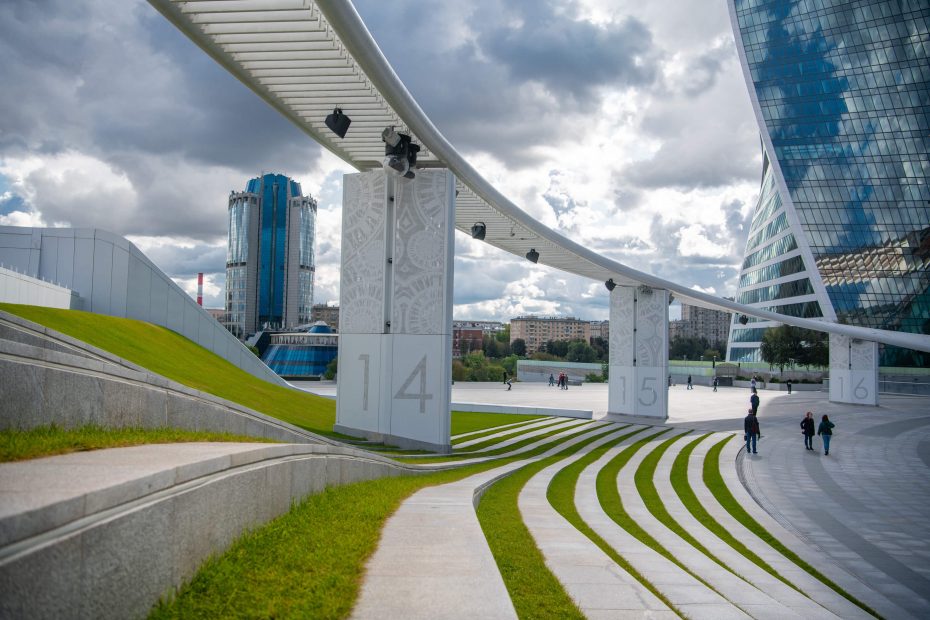 Facts
1,23 hatotal area of the upper part of the city square
645 sq.m amphitheater area with seats for spectators
1300 sq.m water mirror of a decorative fountain
130 mlength of the decorative waterfall
200 mthe length of the decorative pergola
42 unitslight projection devices
> 7 kmLED strips integrated into the facade
3000 peoplethe capacity of the City Square