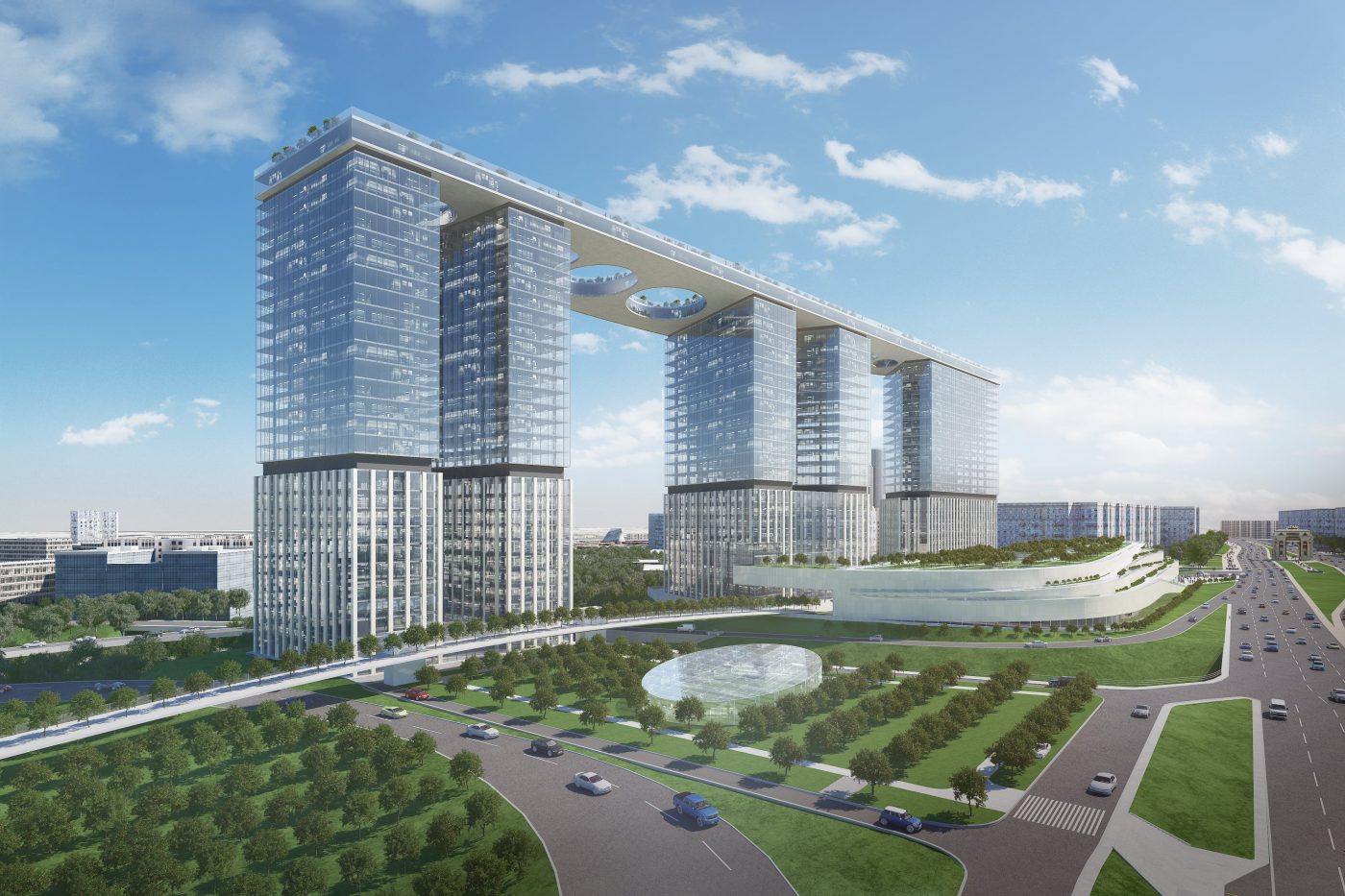 Multifunctional Complex and Transport
Interchange Hub "Victory Park"
Moscow, Russia
Client
Tashir
Project stages
The concept was developed jointly with TPO «RESERVE»
Design documentation
Working documentation

Status
General Designer
Period
2018 — present
Transport interchange Hub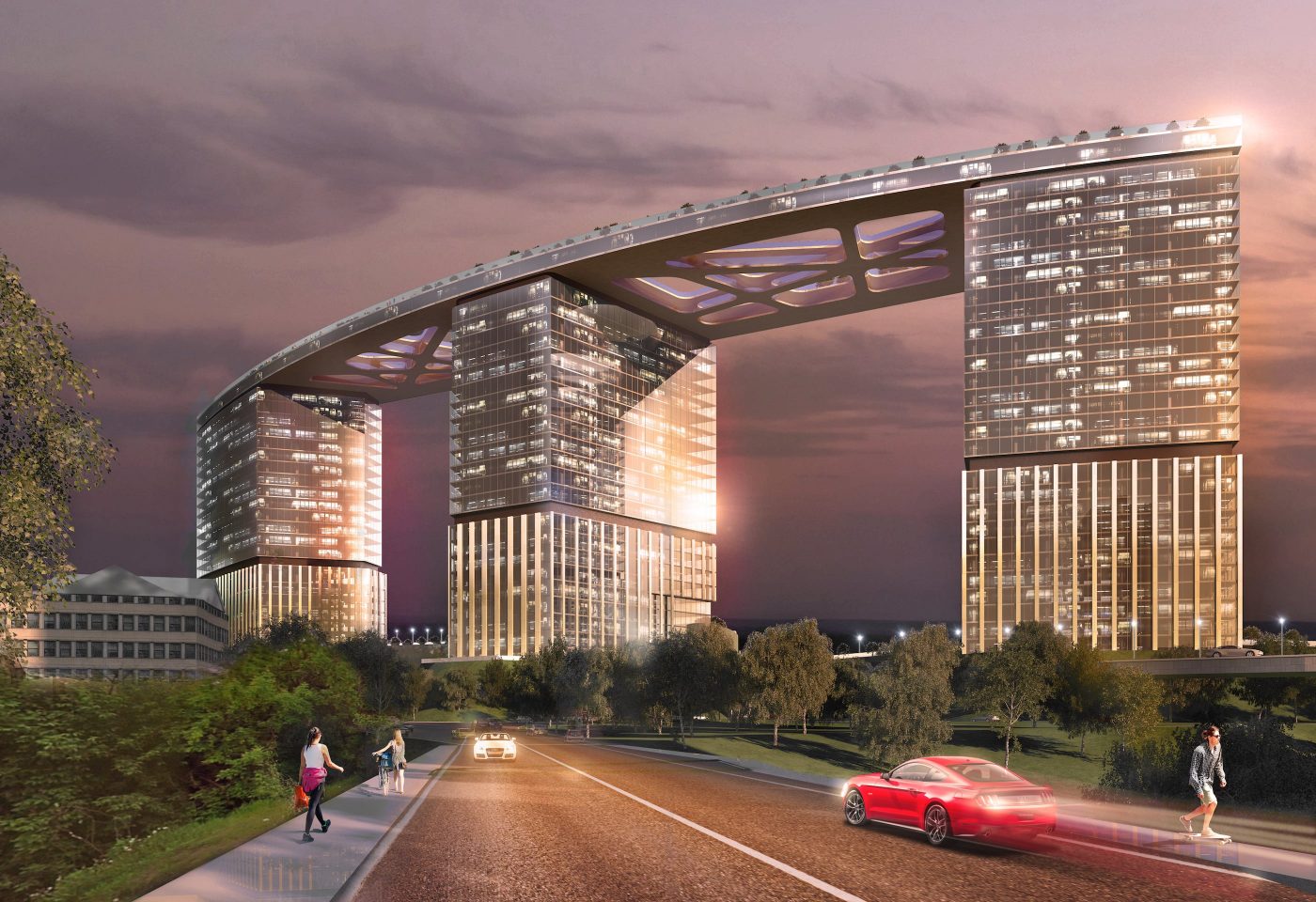 The Victory Park transport interchange hub will unite two metro lines — Arbatsko-Pokrovskaya and Kalininsko-Solntsevskaya, trolleybus and bus routes and the MCC station Kutuzovskaya. The hub will reduce the traffic on the roads at the intersection of Barklaya Street and Kutuzovsky Prospect.
The project also includes three towers connected on the upper level by a terrace and a four-storey shopping and entertainment center with underground parking.
TOWER
The towers will be 35 stories high. They will house residential apartments and a business center with underground parking for 2 000 cars. The roofs of the towers will be united by an exploited terrace, as in the Marina Bay Sands skyscraper in Singapore. The total building area will be 237 000 sqm.
SKY-PARK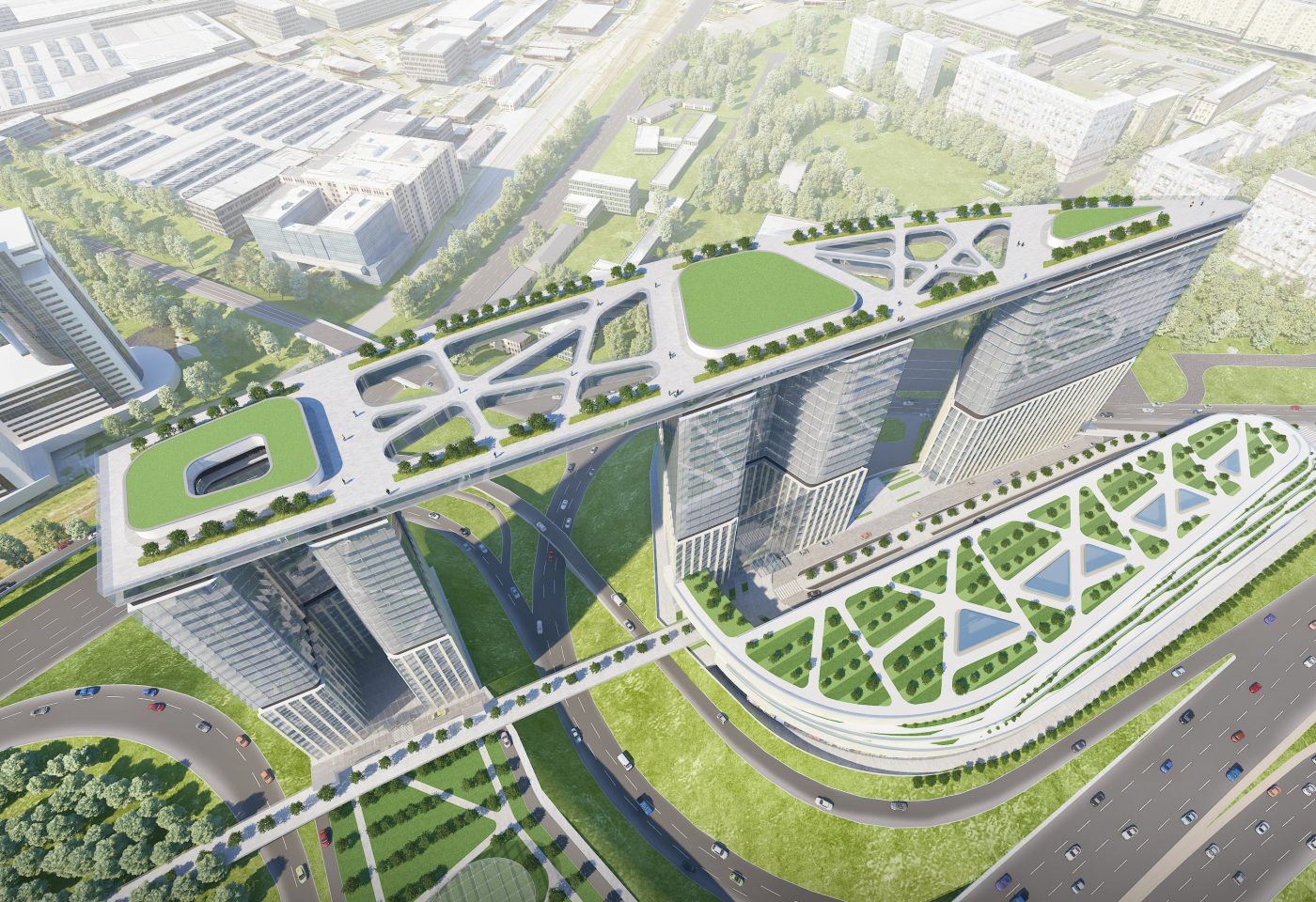 The roofs of the three towers are united by a single large-span structure of a 300-meter continuous truss, which carries on its roof a publicly landscaped and greened observation deck (sky park), the upper mark of which is 105 m. The uppermost mark can be used as an observation and helipad.
IMPROVEMENT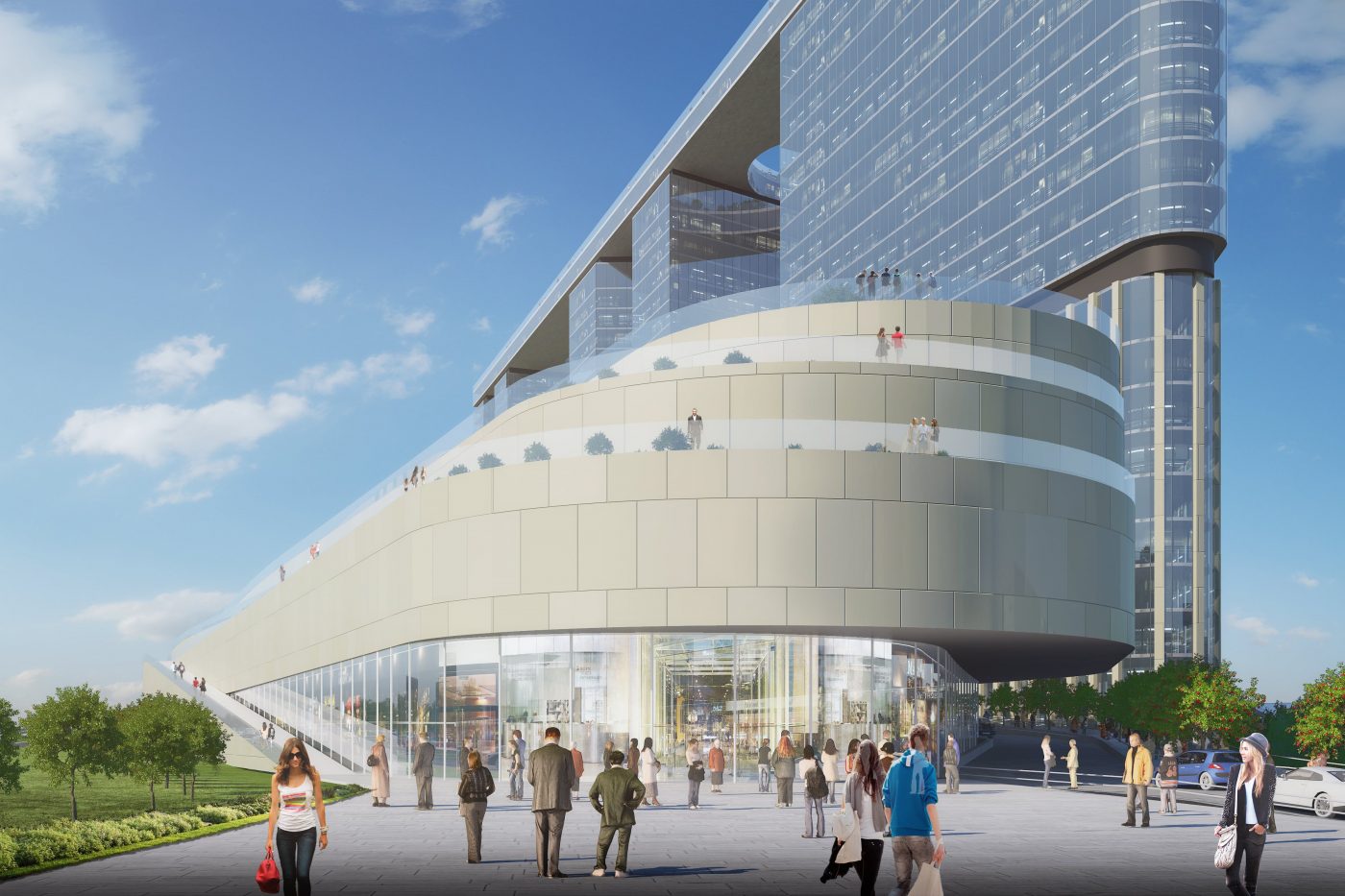 The concept of improvement of the territory of the complex involves the construction of a 100-meter glass pedestrian gallery between transport and infrastructure facilities and the walking area of Victory Park. As part of the project, additional landscaped, landscaped areas with an area of 7 000 sq.m. will be added to the historic Apple Orchard.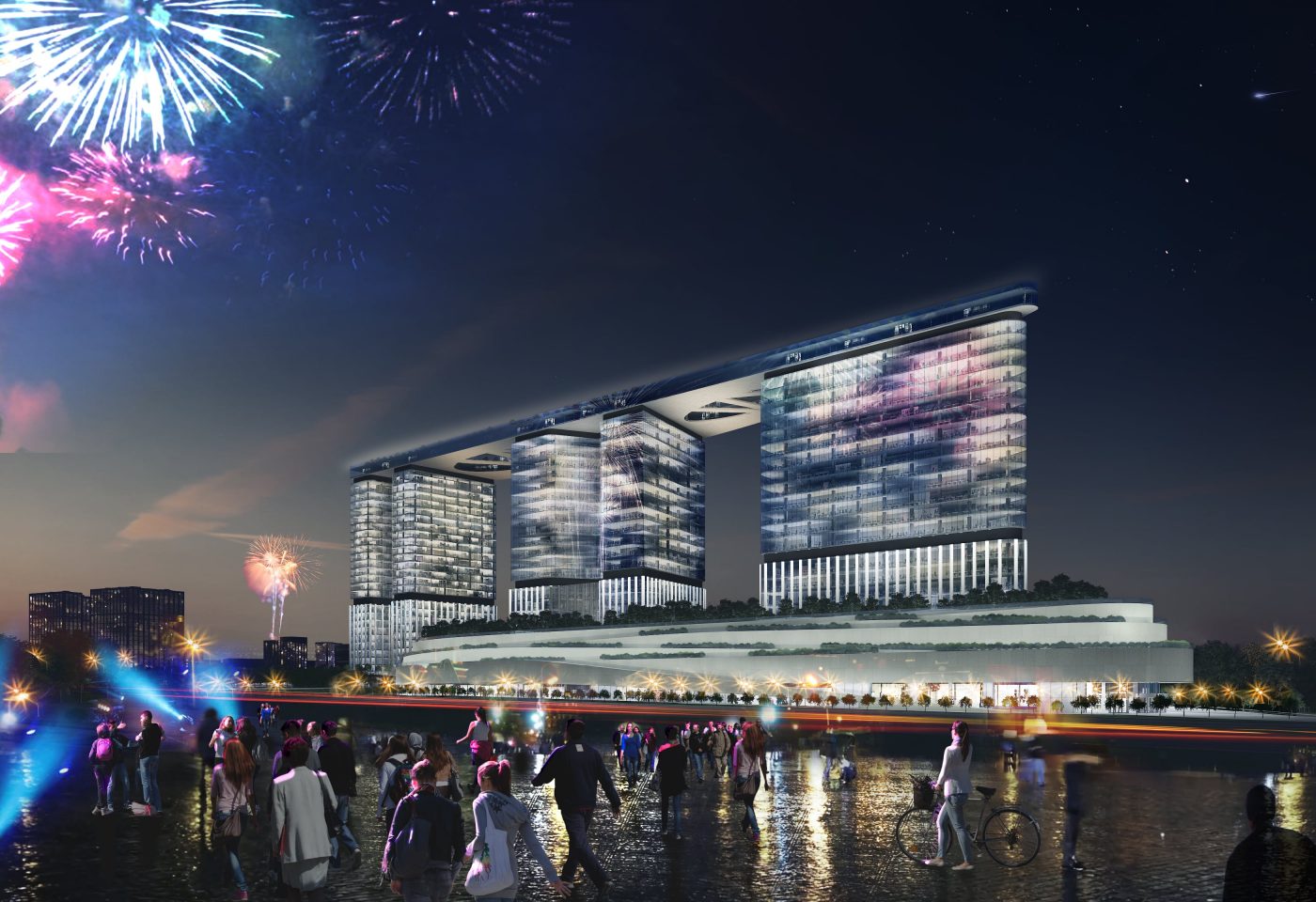 Facts
35 floors Tower height
237 000 м²Total building area
41 000 м²area of residential apartments
95 000 м²area of the business center
2 000parking spaces in the underground parking
29 ha area of the TPU site
7 000 м²landscaped areas
100glass gallery