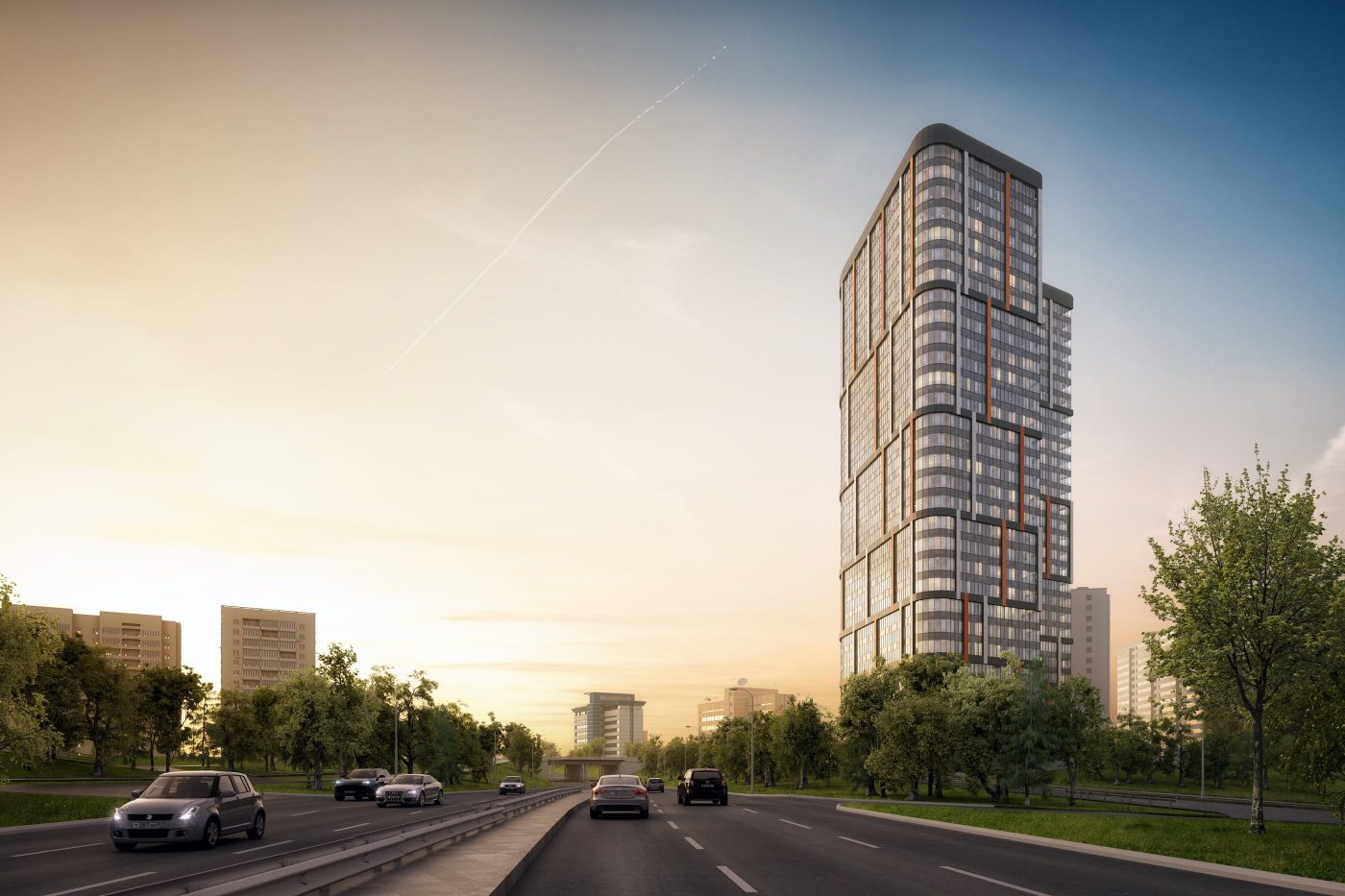 "Mosfilmovskaya"
Multifunctional Complex
Moscow, Russia
Client
Morton Capital
Project stages
Urban planning
Project documentation
Working documentation

Status
General Designer
Stage
Completed
Period
2011 — 2018
A multifunctional complex at the intersection of Mosfilmovskaya and Minskaya streets has been completed in one of the prestigious districts — Ramenki.
LOCATION
The Ramenki area is one of the most environmentally friendly in Moscow. Within a radius of two blocks, there are numerous natural areas and parks, educational and medical institutions, shopping centers, the Moscow City Golf Club, Victory Park, the Vorobyovy Gory reserve and much more.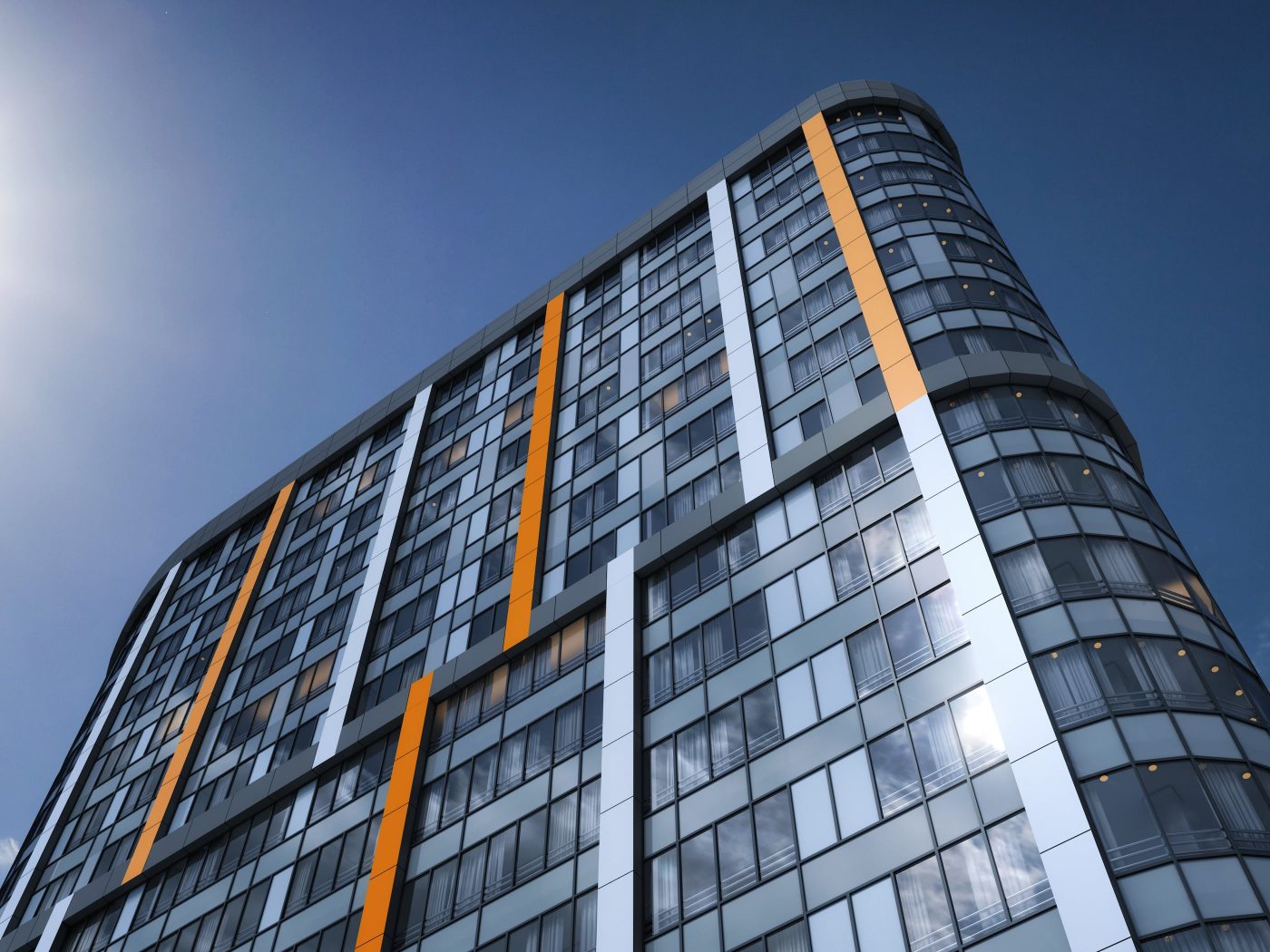 THE COMPLEX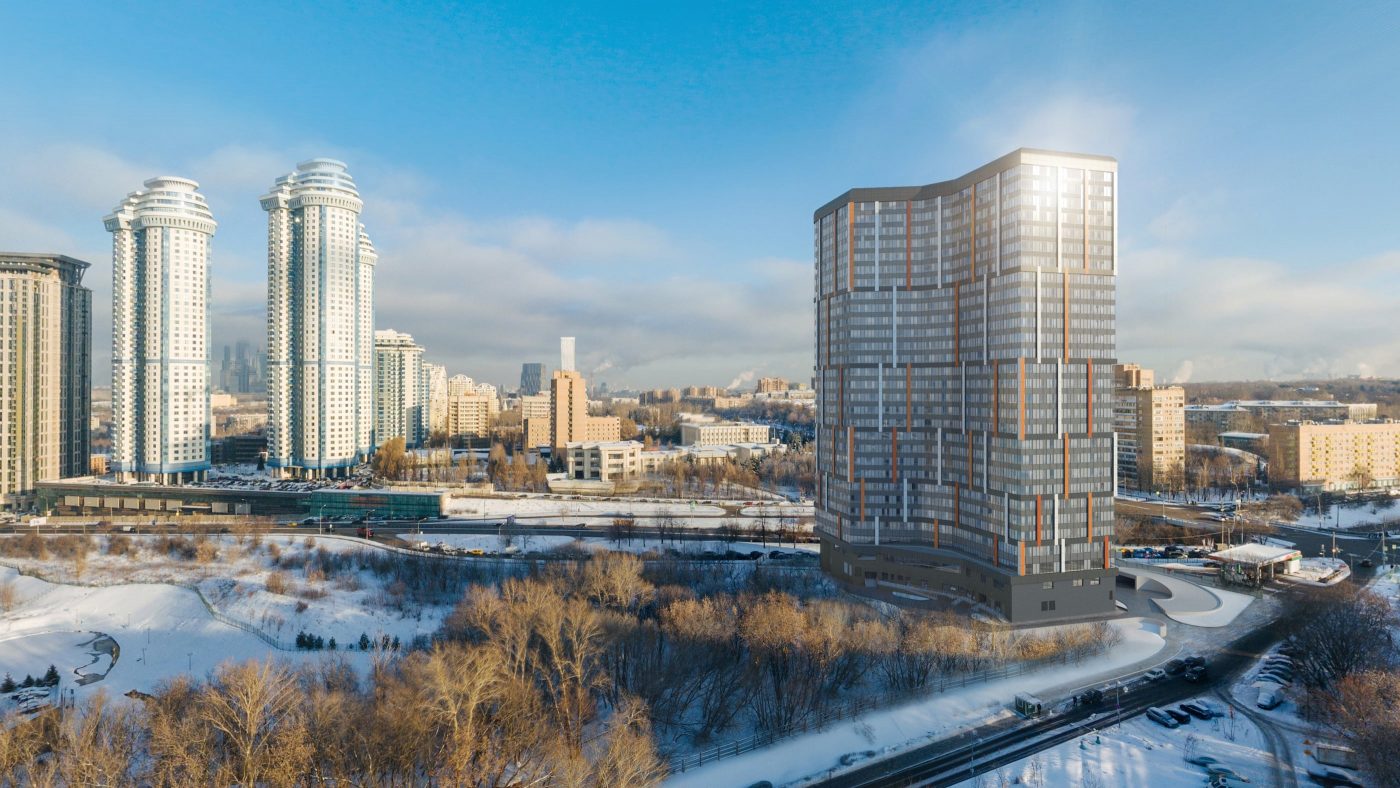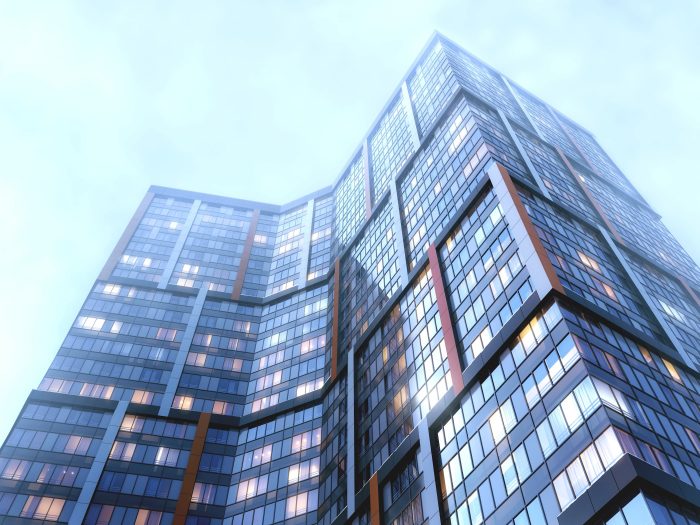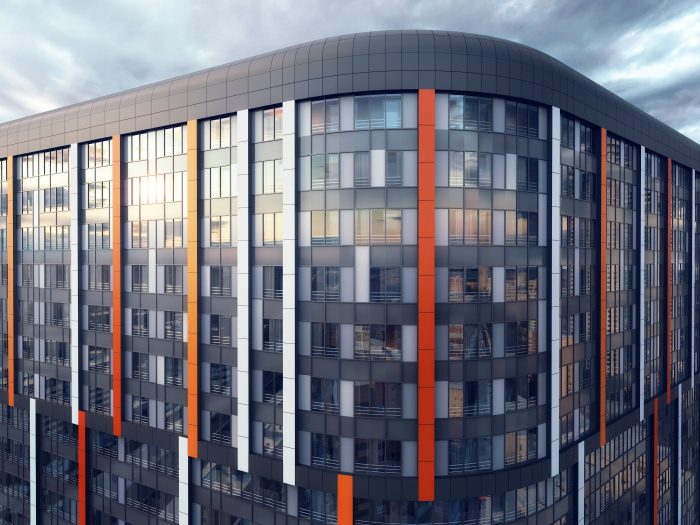 The complex of business class apartments, consisting of one building with 29 ground floors and four underground ones, made according to an individual project. The building is over 100 meters high and belongs to unique structures.
The complex provides for the placement of functional areas: apartments, offices, cafes and retail spaces, underground parking
The first four floors of the house are intended for an office center and retail outlets. Starting from the fifth floor, there are 375 residential apartments.
The apartments of the complex provide for a free layout, transforming partitions, kitchen niches, creating one space with common rooms.
The project includes large panoramic windows with magnificent views of Moscow.
Spacious multi-level underground parking for 460 cars, equipped with elevators to access the apartments.
On the roof of the building there is a platform for receiving the helicopter's transport and rescue cabin.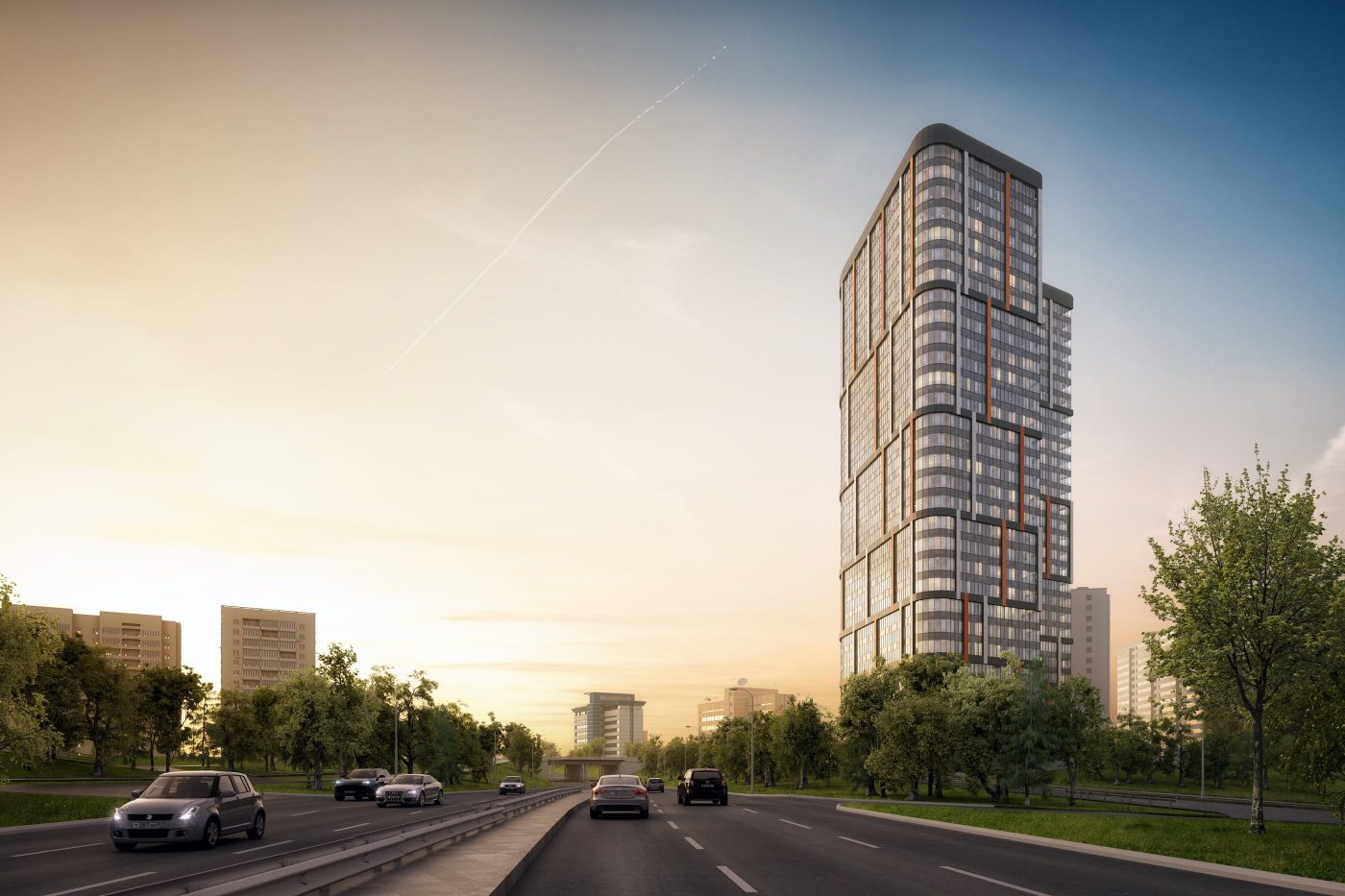 FACADE DESIGN
The facade of the building is geometrically divided into tiers and pilasters.
Three contrasting colors are used in the cladding, one of which is the main one — achromatic, and the complementary ones are orange and white. Color accents are offset vertically relative to each other. The final element of the building is a rounded parapet.
The building uses ventilated facade systems made according to the original design. Stained glass was used to decorate the facade of the building.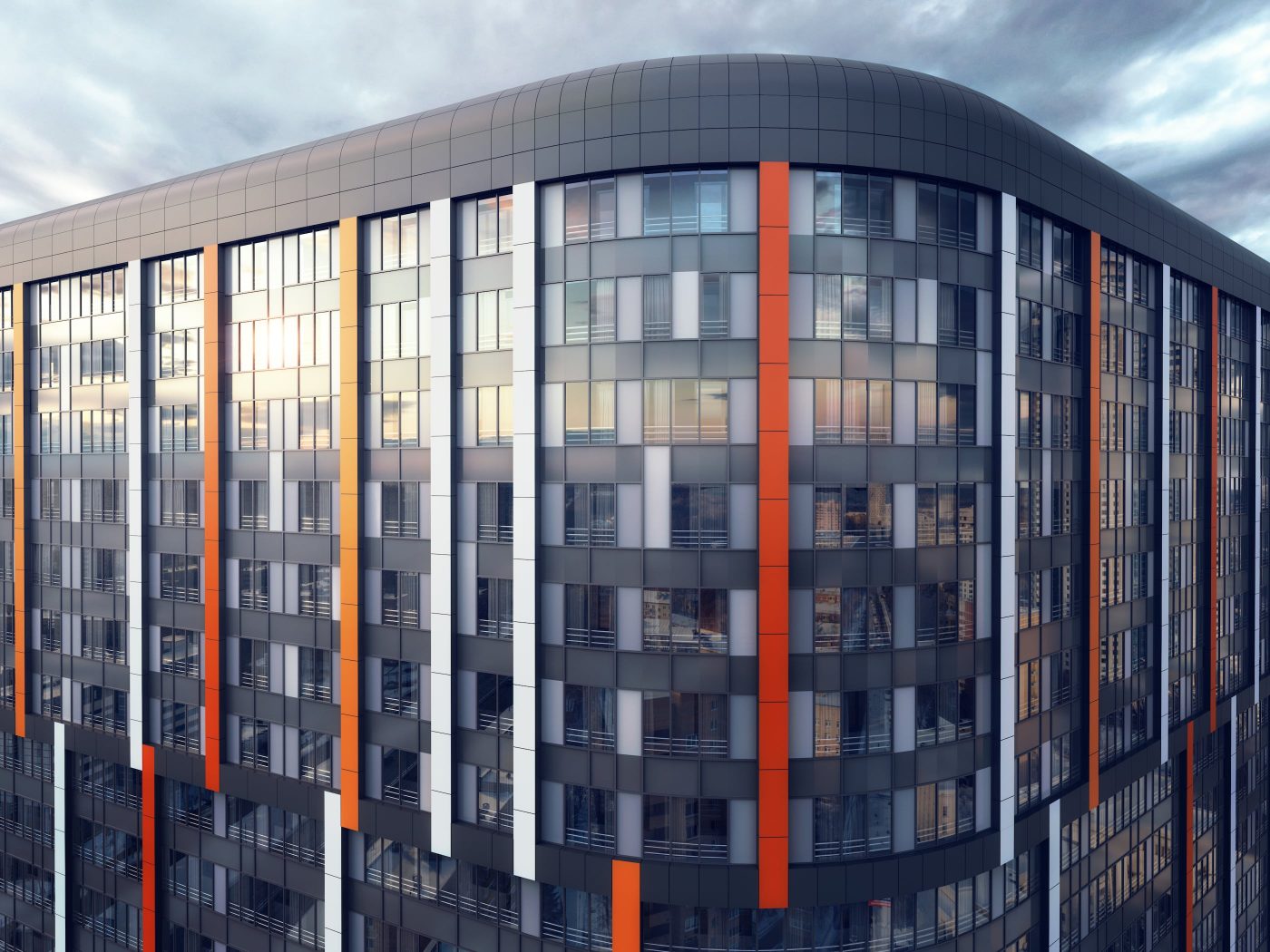 Facts
59 000 м²total area
>100 мBuilding height
29floors above ground
4underground floors
375residential apartments
460parking spaces