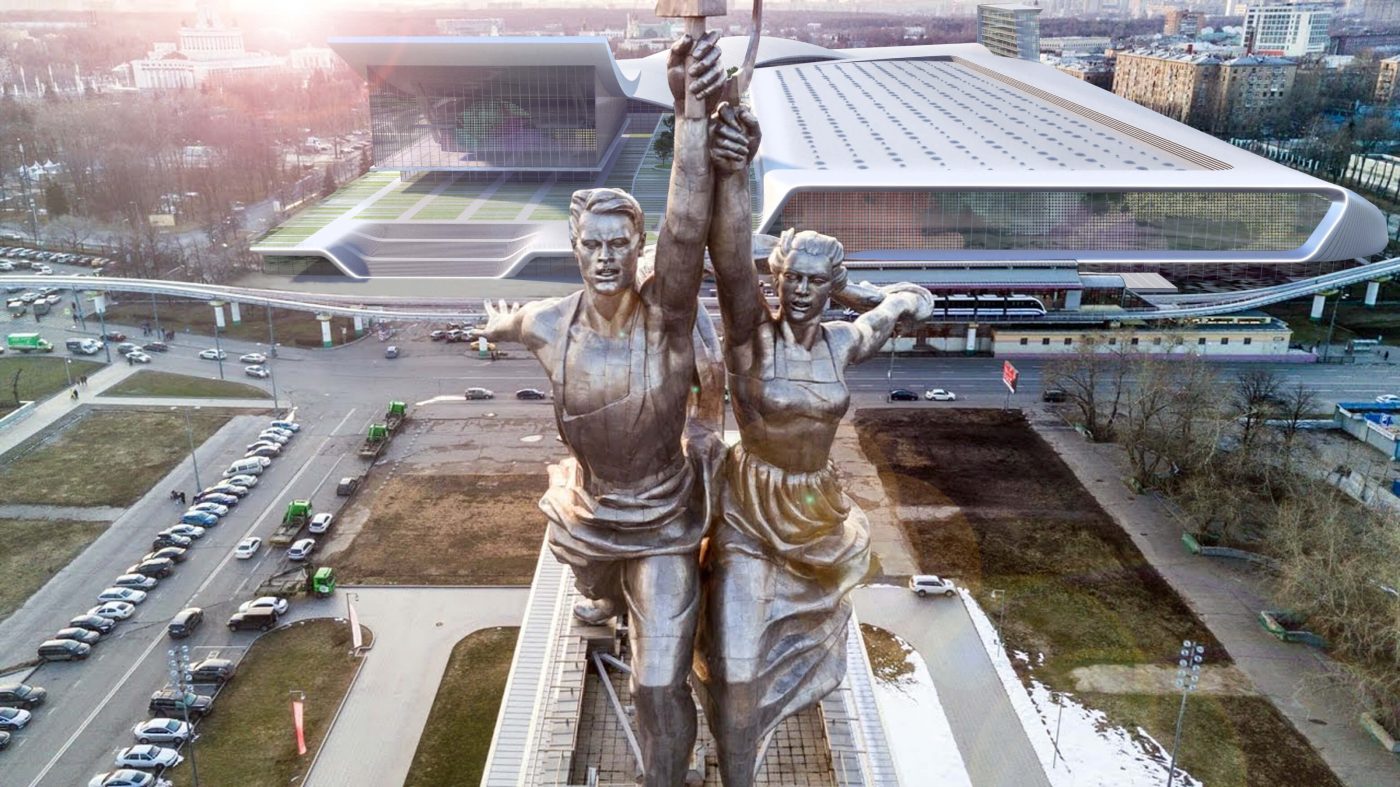 Complex of exhibition buildings EXPO at VDNH
reconstruction and renovation
Moscow, Russia
Client
Tashir
Project stages
Concept
Design documentation

Status
General Designer
Period
2018 — 2020
The development of the EXPO zone is planned on the basis of pavilions No. 69, 70, 75 and includes restoration, reconstruction and new construction.
Reconstruction and renovation
The area of the new multifunctional congress and exhibition complex will increase from 120,899 to 320,745 sq.m.
All three pavilions will be connected by a single gallery, on the roof of which there will be summer cafes, restaurants, a recreation area and an observation deck. A parking lot for 2 thousand cars will appear on the territory of the complex.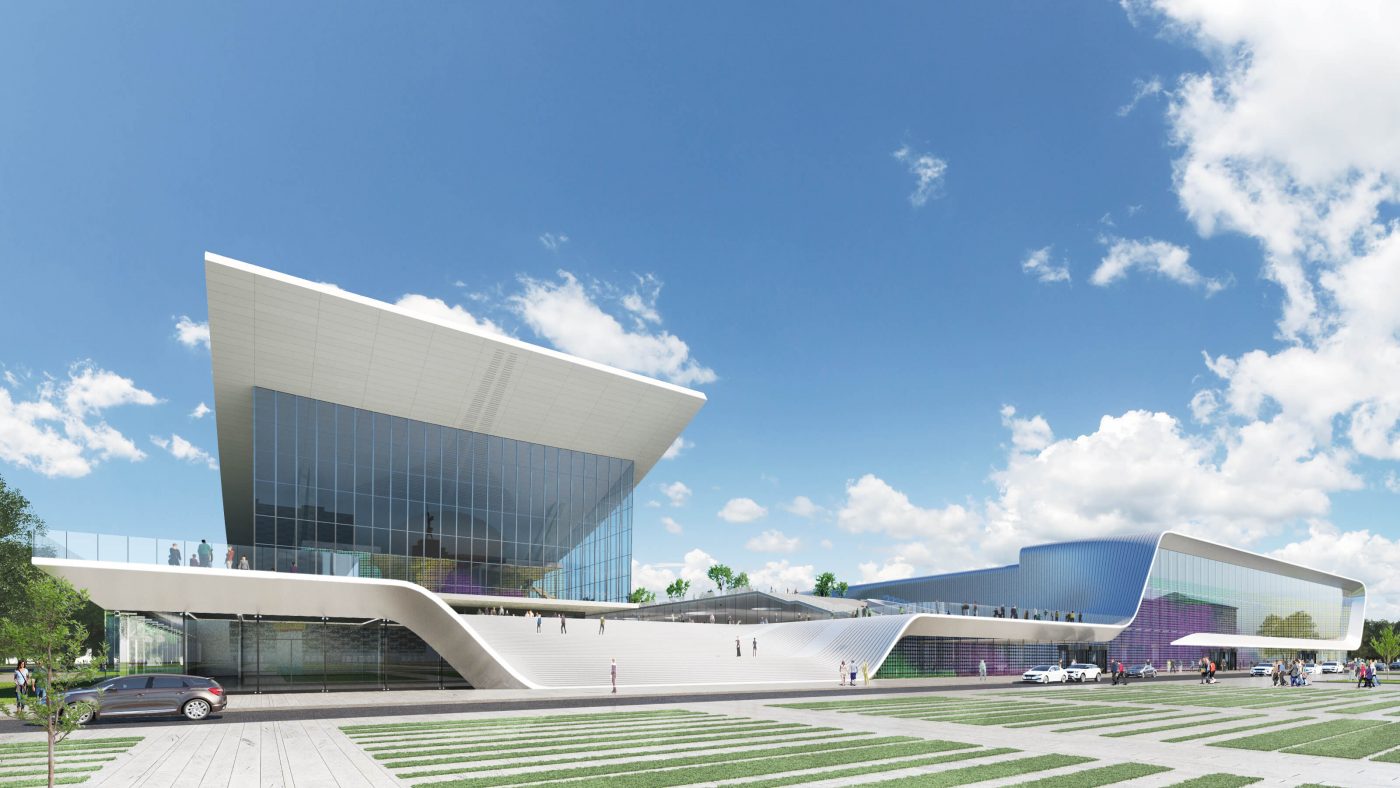 PAVILION No. 69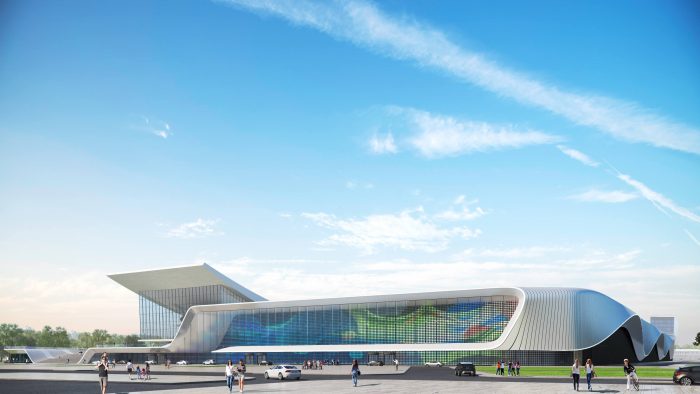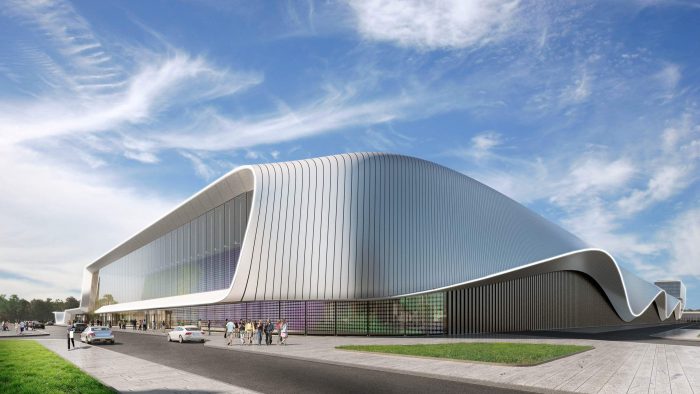 According to the new project, the facade of pavilion No. 69 is a dynamic composition of a wave of three connected arches flowing into a compositional "splash" of the vertical dominant of the office building in the northern part of the complex.
PAVILION No. 75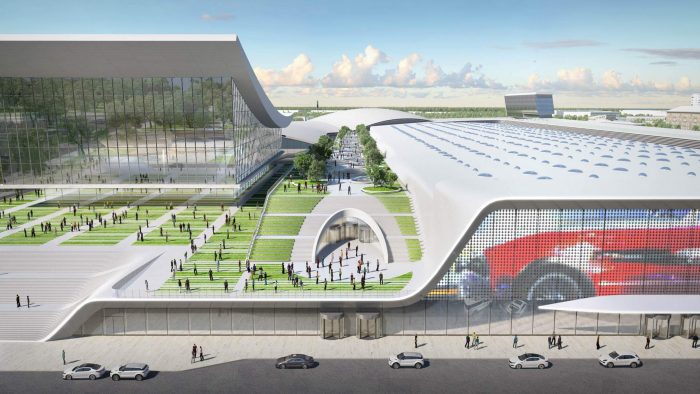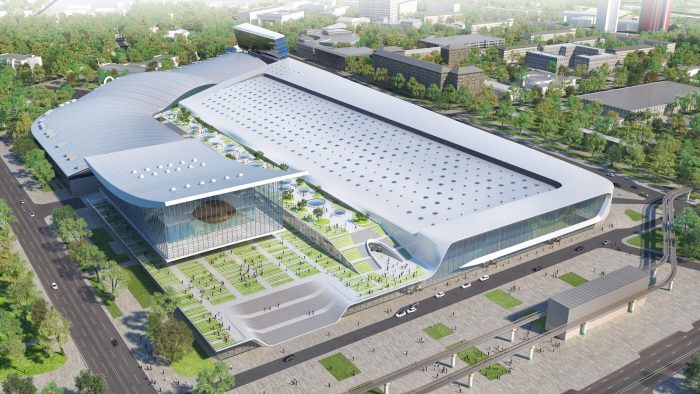 The architectural appearance of the main complex is formed by the landscaped terraces of the park's roof and continues the architectural solutions of the two existing pavilions.
The exploited and greened roof of the gallery is located along the axis of the Mukhina monument "Worker and Collective Farm Woman" as part of the reconstructed main fragment of the USSR pavilion for the 1937 World Exhibition in Paris, in general terms repeating the original Iofan's pavilion.
Summer cafes and restaurants located on the public esplanade move inside the space of the first and second tiers of retail in the cold season.
PAVILION No. 70 — "MONTREAL"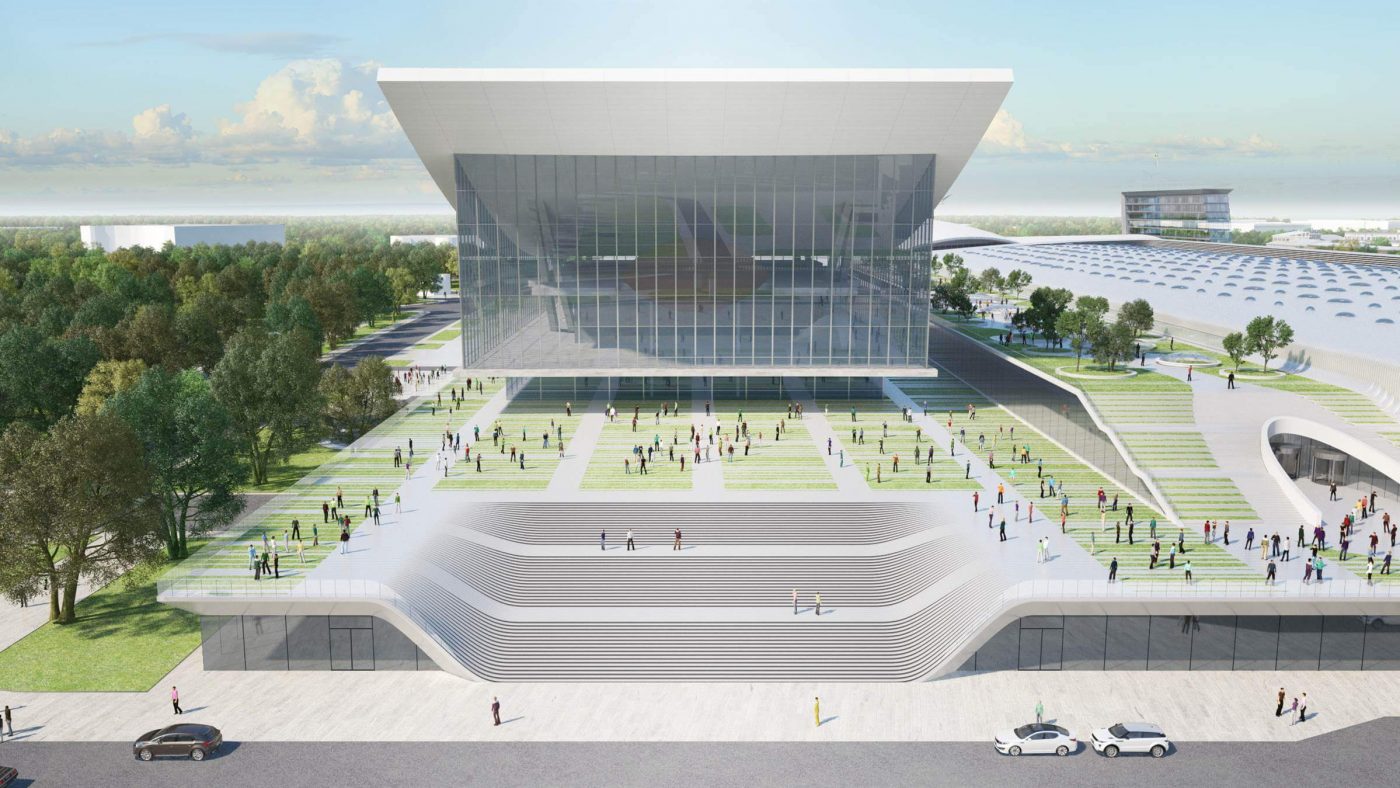 The pavilion was designed by architects Mikhail Posokhin, Boris Tkhor and Ashot Mndoyants for the EXPO-67 international exhibition in Montreal. The six-story pavilion building with a characteristic "flying" roof is a landmark monument of Soviet modernism. After the exhibition was over, the pavilion was dismantled, transported to Moscow, and in 1975 it was reassembled at the site near the Northern exit of VDNH
After the restoration, the Montreal Pavilion will be equipped with a transforming hall with a capacity of up to 4 thousand people, which will allow large international events to be held here.
Facts
324,000 sq.mTotal area
60 000 sq.m exhibition area
2 thousand parking places