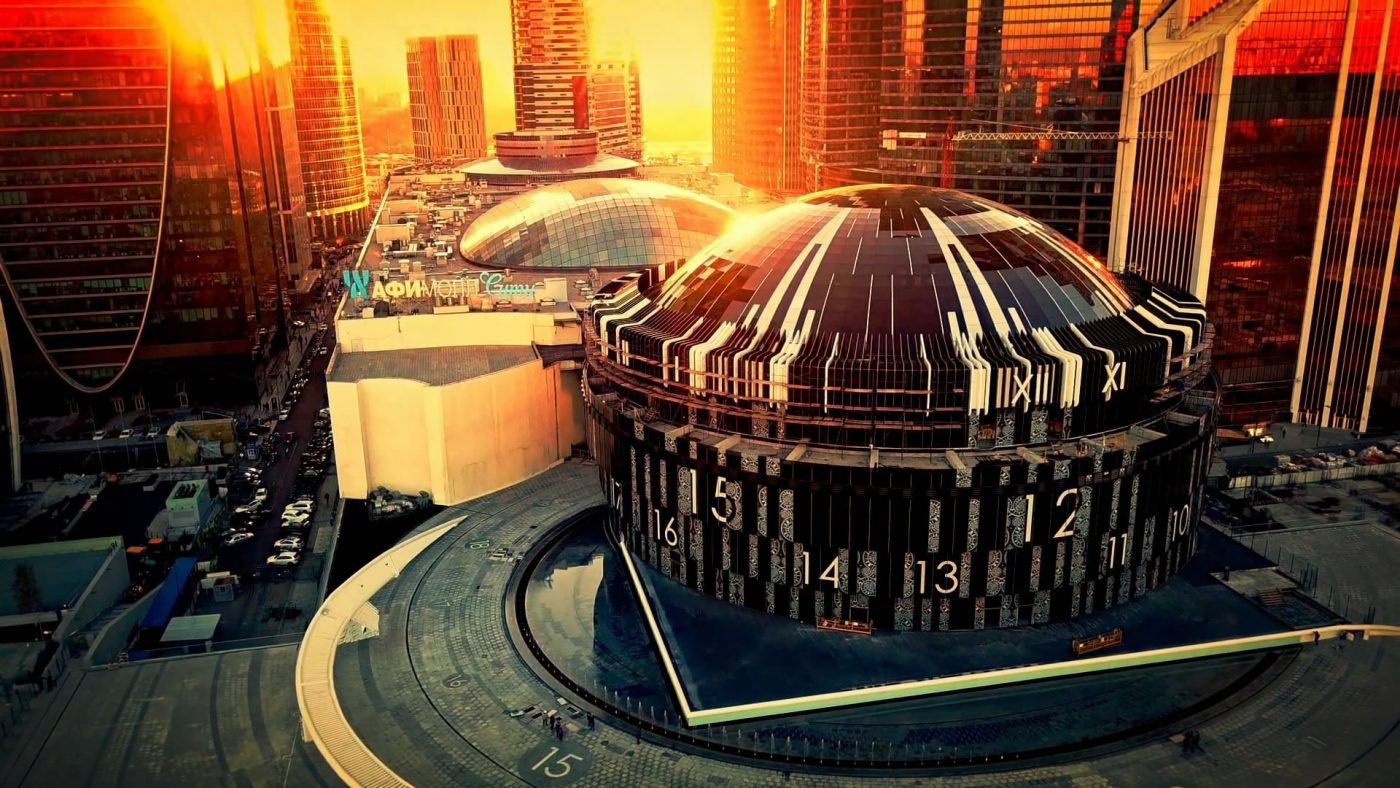 Concert Hall in the "Moscow City"
Moscow, Russia
Client
Fan Generation
Project stages
Project

Status
General Designer
Stage
Completed
Period
2014 — 2020
The hall is located above the underground floors of the central core of Moscow-City.
CONCEPT
The City Square and the cinema and concert hall form a single architectural ensemble united by the theme of Time. Thanks to the pattern of granite paving, most of the square will become an extension of the giant dial on the dome of the hall.
The facade is decorated with a thematic print with numbers and time spirals. The atrium of the main entrance to the complex is also decorated in the "clock theme" with rotating art-gears — visitors will pass through the operating clock mechanism on escalators that look like a giant spring from the outside.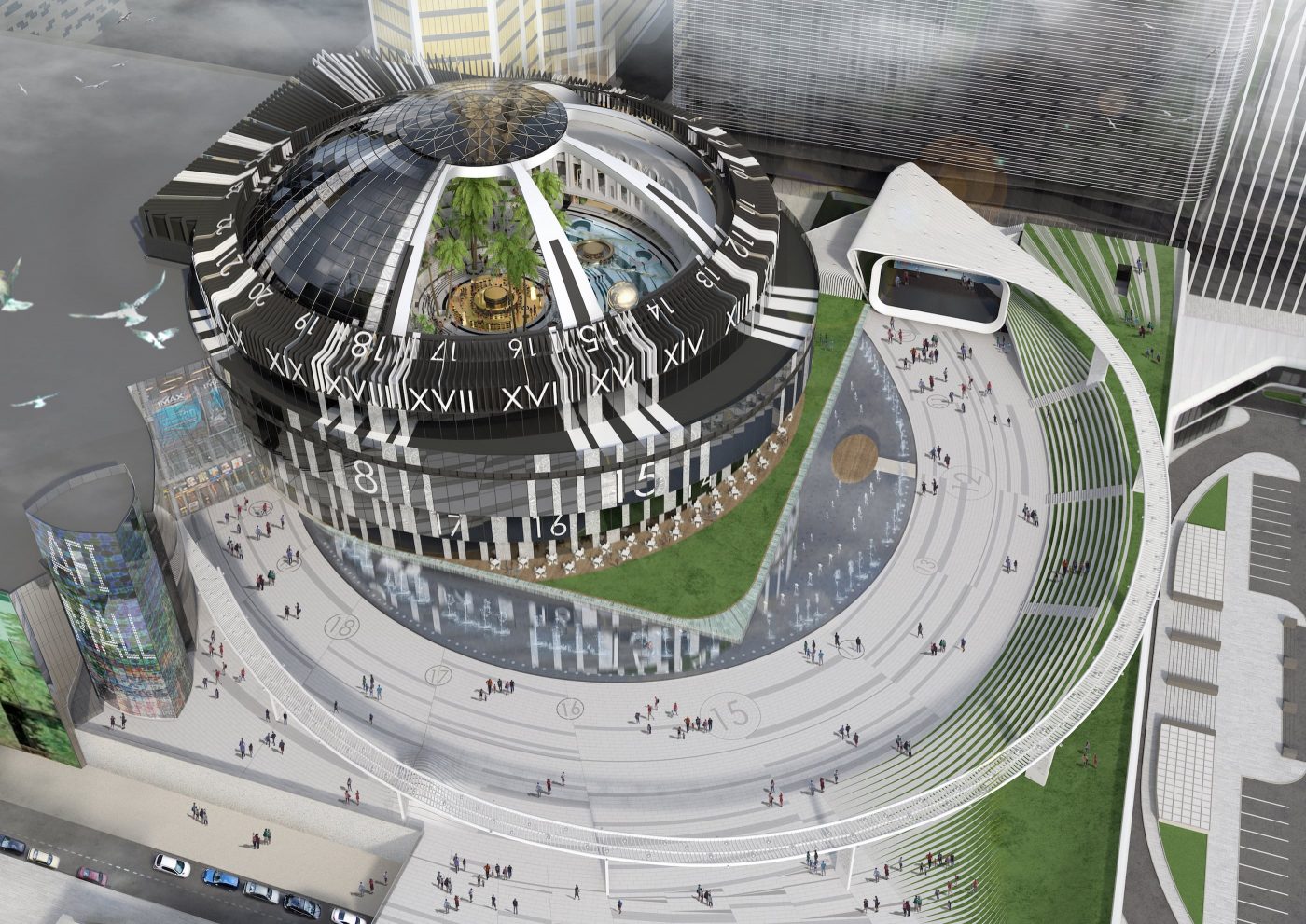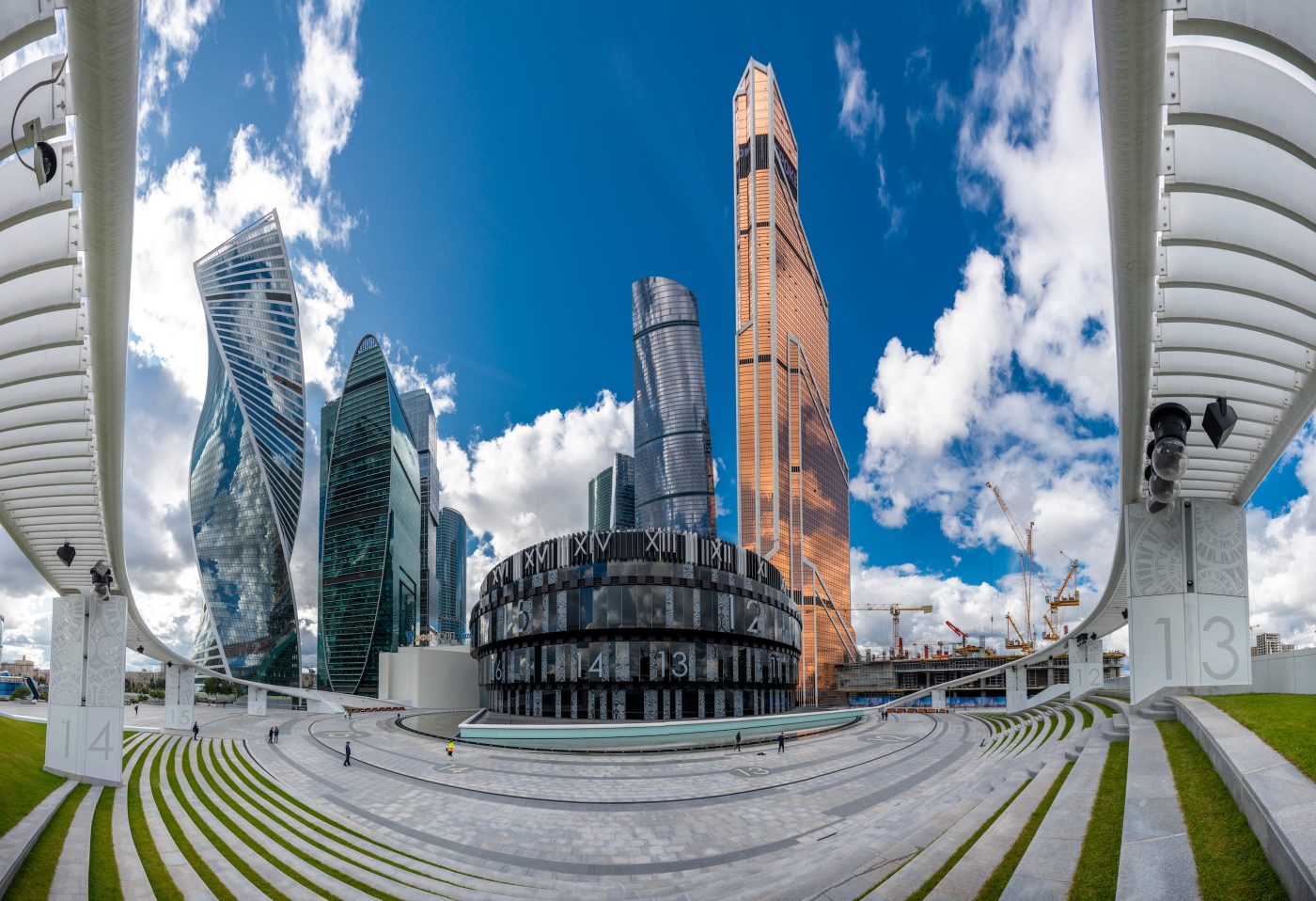 LIGHT CLOCK
The concert hall's transparent convertible dome is designed like a giant dial, divided into 24 hour sectors. The functions of arrows will be performed by the beams of lighting devices built into the structure of the framing of the dome and facade.
Both during the day and at night, the time by this clock can be determined by looking at the dome from any tower of the City.
The clock on the dome with a diameter of 64 meters will become the largest in the world and will be able to claim several records in the Guinness Book at once.
The sliding dome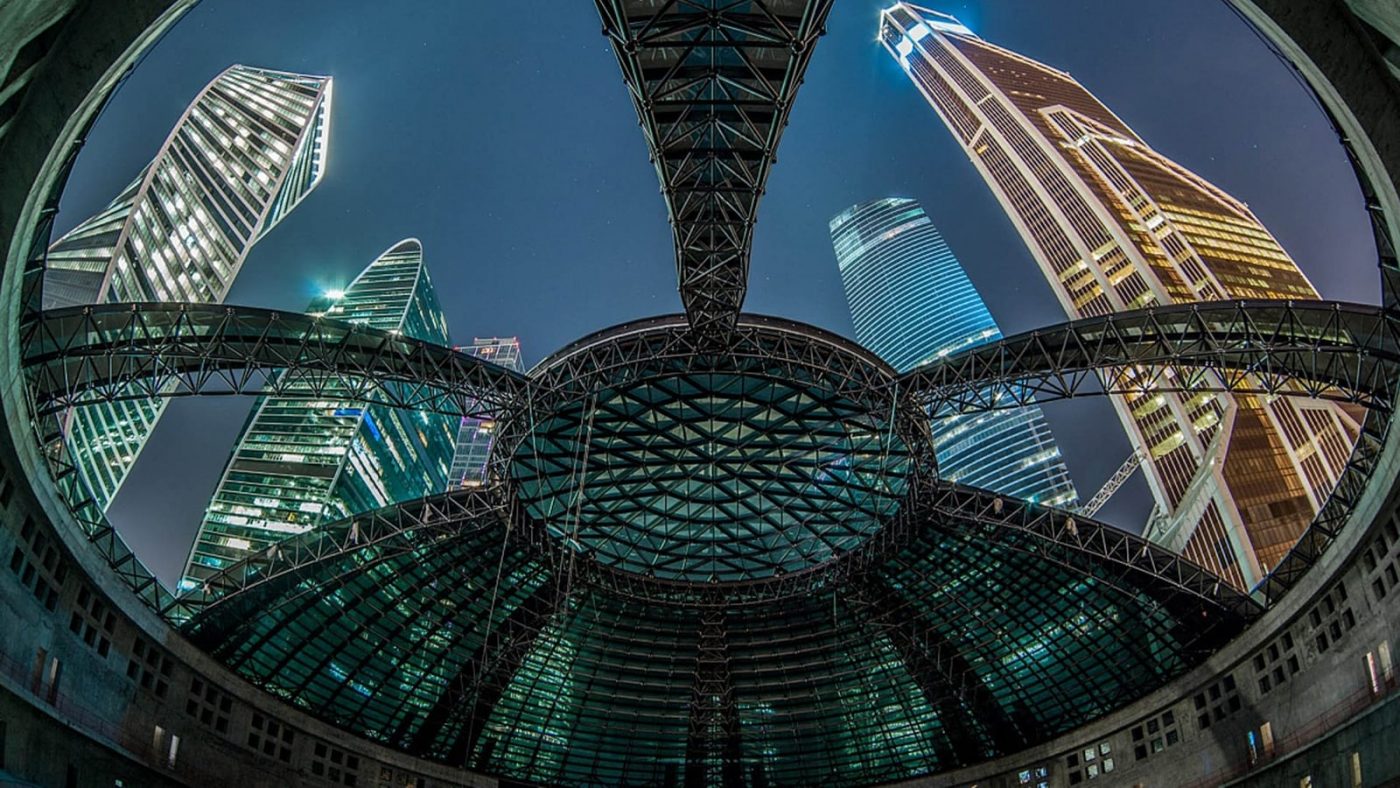 The sliding mechanism that drives the dome of the building will allow it to open in the summer, providing an open-air format for the beach club inside. The most sophisticated mechanization of the building will allow for nearly two dozen different options for transforming spectator seats, a stage and a bar with a DJ console on the roof. The club can easily become a concert hall or an unusual venue for various events.
The system of light-dynamic architectural illumination of the facades of the concert hall will decorate the City Square and the entire Moscow City as part of a single architectural ensemble, the "clock show" is planned to be held every half hour and hour.
Facts
45 000 m² total area
64 metersdome diameter
53 м object height
10floors
About 20 different options for transformations in the hall
Up to 8000 people — hall capacity
More than 30 m opening / closing time of the dome
> 30 m the height of the dome space